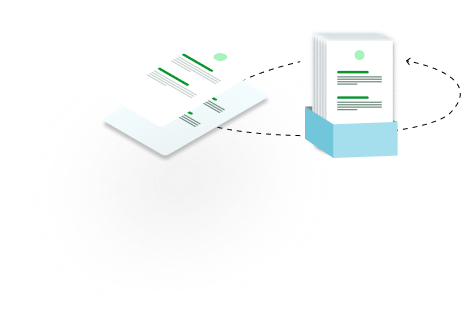 Tips for Writing an Effective Complaint Letter
Manners really matter. Your recipients are more likely to give attention to cordial letters. On the other hand, letters containing threats and ALL UPPERCASE are responded to with the bare minimum. Or not at all.
If your Letter contains any kind of profanity, it is likely to be ignored, and some that may be considered threatening are handed over to law enforcement. The most effective e-mails and letters are very short averaging about 500 words tops. They include all the details necessary to track your problem.
Your request should be in the form of a question. The question should tow the lines of "How do you fix this?". State exactly what you want to be done and how long you're willing to wait for a response. Another key phrase format is "I wish to complain in the strongest terms about". The question should be clear and easy to understand. It also helps if it's genuine and void of sarcasm.
You should indicate your reasons for writing the letter. Highlight the facts which include the time, date and where you purchased or received the services. The reader should be able to get the point on reading the first few sentences hence it is important not to beat about the bush. Explain yourself well and be detailed to capture the reader's attention.
While writing your letter, it is important that you remain courteous at all times. No matter how justified your complaint may be, do not allow your letter to become angry, sarcastic, or threatening. Bear in mind that the person that reads your letter will often not be the person responsible for the problem.
The best chance your complaint gets a fair shake is if you can convince the company that it didn't follow its own rules or broke the law. If your complaint letter fails to bring about the results that you hoped for, consider writing another letter with a firmer tone, or try writing to someone higher up in the chain of command.
What to Include in a Recommendation Letter
The first paragraph of your letter should explain how you know the person for whom you are writing. Reference your job title and the individual's job title at the time when you interacted, as well as the nature of your relationship, including whether you supervised the person you're recommending.  
Body of the Letter
The body of your letter should reference the skills, qualities, areas of knowledge, and other assets of the person you are recommending. Start by making a list of the strengths which you would like to convey in your recommendation.
Then compose sentences that show proof of your assertions—this will make your letter more credible. Provide specific examples of instances where you observed the candidate using skills they are highlighting to the hiring manager.
This might consist of a project or role where they successfully applied a certain skill. Citing accomplishments where value was added to your organization and describing the strengths which enabled the person to generate those results can be particularly compelling. If you can quantify the individual's specific contributions with impressive sales or dollar figures, numbers, or percentages, this is even better (Example: "Joan led our sales team to achieve an unprecedented 48% growth in lead generation last quarter").
Letter Closing
In your closing statement, it can be very effective to mention that you would hire the person again. Or, mention your belief that the person would be an outstanding addition to the company.
Share Your Contact Information
As part of your close, you can also share a telephone number and email address with a mention of your eagerness to share additional perspective on the candidate. That way, potential employers can easily get in touch if they have any follow-up questions.
Employment Recommendation Letter Example and Template
Employment Recommendation Letter Example (Text Version)
I am writing to you regarding Mark Slade, who has applied for the position of sales associate with your company. Mark has worked in my department as a sales associate since graduating with honors last year from University of Connecticut. We hired him after graduation in part due to his outstanding performance as an intern the previous summer.
Mark has been a fantastic addition to my team. He assimilated easily into our department, quickly and thoroughly learning about all of our products, not just those he was responsible for selling. His enthusiasm for his work and his superb communication skills made him an instant asset to the company. Mark exceeded his personal goals for every quarter and even made time to help his peers close particularly difficult sales. Mark is competent and organized, and his positive attitude and sense of humor made him popular among our customers as well as his colleagues.
I believe that Mark has a tremendous amount of potential and would be an outstanding addition to your staff. I would have no reservations about hiring him again and am confident in recommending Mark for employment with your company. If you have any further questions or would like to speak with me personally, please feel free to contact me.
Take a Personalized Tour
♦ Donation Letter Template: Online Fundraising
Dear [name],

We here at [your organization] would like to thank you for being a part of our community.

With the support of our friends and neighbors like you, we've been able to accomplish so much over the past year. [Include a few specific details about your recent projects and their impacts.]

We're happy to announce that we're launching a new online fundraising initiative! This campaign is raising funds for [purpose of the campaign], and will be essential for us to continue our work into the coming season.

Would you please consider making a donation of [specific amount] to help us kick off our campaign? Please visit our donation page [include a direct link] to get started.

[Add a button that says "Donate Here," if possible.]

For helping us kick off our online fundraising campaign, we'd love to offer you a special thank you. [Offer some kind of incentive for online donors, like a social media shout out, merchandise coupon, event or raffle ticket, etc.]

Stay tuned for more updates on our campaign! Thanks so much for your support, and we hope to hear from you soon.

Sincerely,

[Your name and title]
For an online fundraising campaign, your recipients will most likely all have donated to your organization (or at least engaged with it) via online channels in the past. This means your letter should start off by acknowledging that existing relationship.
Express excitement about your newest online fundraising push, and use a clear CTA, like a button, to funnel readers directly to your donation page. Get creative to incentivize early-bird donors, too! If you know that some of your donors are matching-gift eligible, include information on how to access a matching gift database and complete their match for your nonprofit.
♦ Donation Letter Template: Pledge Campaigns
Hi [name],

We need your help to reach our pledge goal of [total financial goal for the campaign] by [a specific time and date]!

We've launched this rapid-fire campaign to [purpose of the campaign – disaster relief, social or political advocacy, annual fundraising, etc.], and we know we can count on our community to help us get there.

At [your organization], we work hard every day to pursue our mission of [your mission], and our last major campaign resulted in [examples of your impact]. We could never have done it without the support of our friends and neighbors like you.

Pledge your support of [one or a few specific dollar amounts] now with our quick pledge tool: [provide a direct link to your pledge tool]

Please note: [Explain the unique pledge conditions of your campaign, like triggers or matching periods]. Together we can make a huge difference in our community!

Thanks in advance for your support! Be sure to share our fundraising challenge with your friends and family, and feel free to get in touch if you have any questions.

Sincerely,

[Your name and title]
Pledge fundraising campaigns are a unique way to raise support around a specific goal quickly. Check out our complete guide to pledge campaigns here for more information, including explanations of the pledge conditions mentioned in the template.
No matter the specifics of your pledge campaign, the main idea is to be short and to-the-point. These campaigns are all about speed and quick emotional connection. Remind readers of why the work you do is important, and then challenge them to get involved. You can collect the pledges later, but your goal right now should simply be to mobilize support.
♦ Donation Letter Template: P2P Fundraising Campaigns
Hi!

I'm raising money on behalf of [your organization]'s ongoing campaign to [support/fight/raise awareness for your mission].

For [your organization's age] years, this organization has pursued its mission and enriched our community. Now, I'm excited to be lending my own support to their cause, and I hope you'll join me!

To reach my own personal goal for this campaign, I need to raise [the volunteer's fundraising goal]. Would you consider making a donation of [a specific amount] or helping me to spread the word online? Check out my donation page here [include a link to the volunteer's P2P donation page] to make a contribution or to learn more about [your organization].

Resource:

https://www.formpl.us/blog/complaint-letter
https://www.thebalancecareers.com/how-to-write-a-letter-of-recommendation-2060460
https://snowballfundraising.com/donation-letter/