Tim Grice
"As link manipulation is being slowly killed by Google, there is a genuine need to reach out to real people, those who can influence in your industry. Publishers with a genuine audience are the type Google want, so reach out and engage with these 'real' publishers. Email and telephone will always have their place, but social is great way to connect with these publishers."
The founder and CEO of Yoast shared some valuable insights on how to select the perfect focus keyword for your blog post or website page. He begins by reminding us that, "Your keyword strategy should have given you some idea what you want to write about. For blog posts, you will usually aim for a long tail keyword (containing multiple words)." After that you can use a tool, such as the WP SEO plugin, to gain a list of suggestions. You also want to test the search volume of your chosen focus keyword to make sure it's high. You can do this through AdWords or Google Trends. Finally, you want to make sure that your keyword fits your audience.
Barry Schwartz
"The best advice, don't follow the changes. Just focus on writing the best content for your clients and their businesses. Write expert content that is hard to replicate. Don't become experts in the Google algorithms, become experts in the content that you have to write about. So if you are writing about plumbing, make sure you know it better than most or don't write it. Google wants the most authoritative content to rank the best and the best way to do that is to become an authority based on being an authority in your niche."
Owner of myblogguest.com and respected SEO consultant Ann Smarty has this nifty reminder – you want people to do something while on your site. But, how can you achieve this? Ann stresses the importance of call-to-action and how why every element of your CTA matters, which includes: "The color of your buttons and supporting elements, the language you use to describe the action, the place on the page where you locate them, the additional elements that encourage people to act. All these elements should be consistent and support each other getting your visitors one step closer to their objective."
SEO Executive / SEO Associate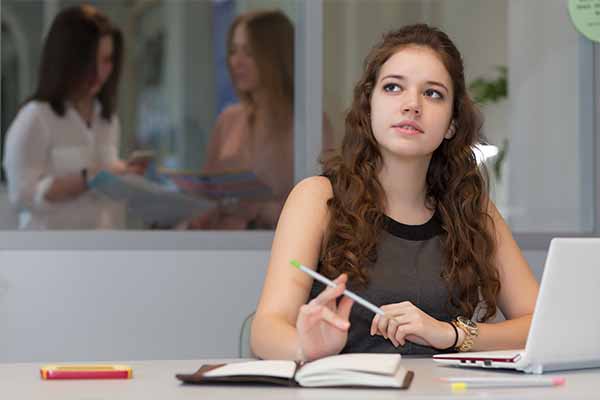 The SEO Executive is an entry level SEO professional. Once an SEO Intern has learned the basics of SEO, they may be considered an SEO Executive. The main job of an SEO Executive is basic website optimization, which includes meta titles, meta description, alt text for images, data entry and may also include some basic HTML coding. A good SEO Executive should also be proficient in different CMS (content management systems) platforms, Adobe Photoshop (or the equivalent software) as well as a basic understanding of HTML code (CSS, Javascript and PHP are also helpful but not required). Basic website design and website development skills are also essential to the work related to an SEO Executive.
SEO Strategist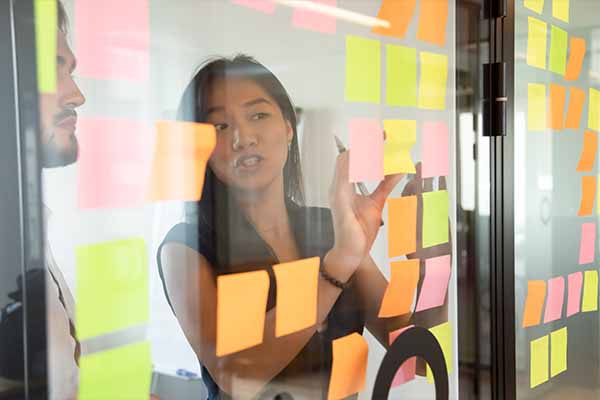 The SEO Strategist is responsible for developing the overall SEO strategy for a business or organization. An understanding of marketing strategy as well as the long term and short term goals of the organization are essential to the role of the SEO Strategist. By implementing marketing strategy, an SEO Strategist helps the organization target the right audience with the right objective in mind. Having a strong understanding of the business or organization's values and mission is also very crucial. With this understanding, an SEO Strategist can efficiently research keywords that are related and relevant to the industry, business or organization. Staying up to date with keyword search trends and search engine algorithm changes are important to every SEO strategist. A good SEO Strategist will know the organization in and out.
Factores seo.. Usabilidad, estructura web, SEO onpage, offpage y analítica web
Muchos de vosotros os preguntáis que es lo que tenéis que valorar de una consultoría para determinar si una empresa o consultor SEO va a hacer bien su trabajo o no. Ya que nosotros solo hacemos SEO para proyectos internos voy a intentar analizar esto desde el punto de vista del cliente y no desde el punto de vista del especialista SEO.
Bien, para mi lo más importante es que os haga un buen trabajo Estructural y Usabilidad, SEO Onpage, SEO Offpage y una analítica posterior para elaborar reportes periódicos que aportarán feedback para ir ajustando la estrategia SEO.
No sabría decír cual es más importante, sencillamente el SEO es la suma de todo, si tienes mucha competencia tienes que hacerlo todo perfecto, si tienes poca pues probablemente no sea necesario optimizar todos los campos, pero lo que sí os puedo asegurara es que sí se hace todo bien se consiguen muy buenos resultados.
Análisis de la estructura, diseño y usabilidad de la web
Muchos Especialistas en SEO obvian la estructura y usabilidad de la web, pero para mi estos factores son los más importantes para conseguir los mejores resultados, que a fin de cuenta de eso se trata, por tanto voy a enumerar algunos aspectos …
Todos los contenidos deben ser bien visibles
Evitar que el visitante tenga que hacer excesivo schroll
La home debe indicar claramente cuales son tus productos y servicios, además estos productos o servicios deben tener una página individualizada donde se explica el detalle de cada uno
Las páginas de productos o servicios además deben relacionarse con productos o servicios similares, esto incrementará el tiempo de permanencia y beneficiará el posicionamiento
Destacar en la home cuales son tus productos estrella, los que no tiene la competencia o los que son más económicos que la competencia
Todas las páginas deben estar a dos clicks como mucho de la Home
La usabilidad es importante, he visto muchas páginas que son muy bonitas pero difícil navegar por ellas, donde el menú estaba escondido, donde no había breadcrumb
Un diseño moderno y adaptado a dispositivos móviles siempre da un mejor impacto al visitante, por tanto incrementa el tiempo de permanencia y beneficia el seo
EDU/Gov Links
Article submission is an Off-Page SEO practice that refers to the submission of written articles on a third party website. The articles are written on a particular topic related to the business and published in renowned article submission directories.


AKLINK SEO provides Search Engine Optimization services which is a strategic procedure used by professionals to improve the rankings of a web-page at different search engines like Google, Yahoo, and Bing.
Being one of the best SEO companies working in California, we enjoy a certified record of improving and maintaining the ranks of a website. The Digital Marketing and E-Commerce services provided are according to Google guidelines.
Generally, people click the links that appear on the first page of Google. Considering this fact we conduct comprehensive and careful keyword research to rank high on Google and gather maximum click-through rate.
Resources:
https://www.forbes.com/sites/johnrampton/2015/04/13/25-tips-from-seo-professionals/
https://www.archmorebusinessweb.com/what-does-an-seo-professional-do/
https://www.seoprofesional.com/
https://aklinkseo.com/